Our School Buildings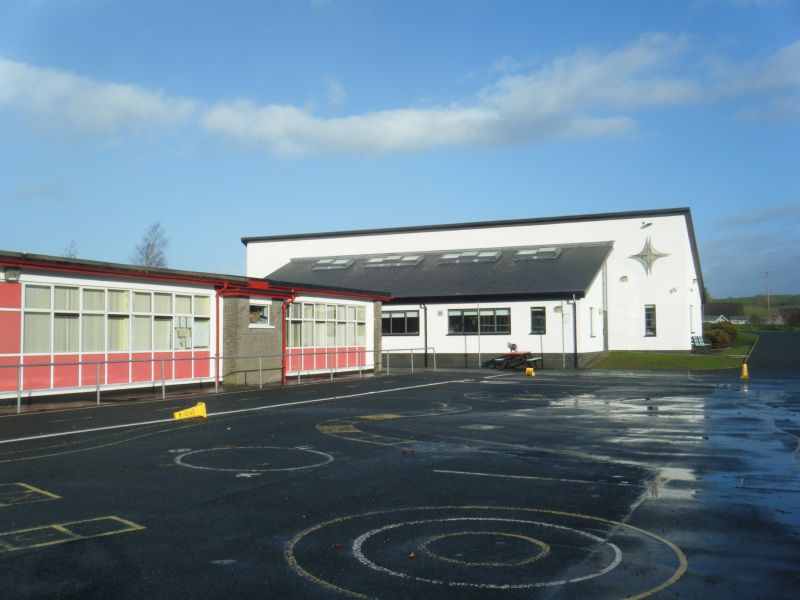 Main School and New Extension
New Extension
Nursery Unit
Front of Main School
Main School Entrance
About our School...
School Profile
The nursery school is a cross community nursery and caters for 52 children aged 2 – 4.
St Patrick's Primary School is a Catholic Maintained Primary School. It is a co-educational primary school. The Primary caters for 263 children aged 4 – 11. Currently there are 12 teachers at the school and nursery. There are 11 classroom teachers and a non Teaching Principal. There are 7 straight year band classes and 2 composite classes. Children are normally grouped according to age. The school has a 95 % overall attendance rate and a very good reputation among the local community and its stakeholders. The school community prides itself on the high quality provison and standards attained by all our pupils.
The Nursery School building was built in 1999 and is a state of the art facility. It is situated on the school grounds but has separate playgrounds and access.
The main school was built in 1973 and houses 7 classrooms, a multipurpose hall, Principal and Secretary Offices and a library. We celebrated our 40th Year Celebrations in June 2014.
The school extension to replace 3 mobile classrooms was completed in November 2004. The new extension houses a new staff room, special needs room and appropriate toilet provision.
The main school has 3 outdoor playgrounds and gardens. When the main school was opened this was a completely green field site.
Useful Links for our Pupils
Maths/Numeracy
Internet Safety
General Curriculum
Our Contact Details - Office Hours 9.15pm - 3.15pm
St Patrick's Primary School & Nursery, 73 Castlefin Rd, Castlederg, County Tyrone, BT81 7EE
Phone: 028 81671458